Finding just the right gift for the women in your life can be hard. So we asked the experts: our Traveling Moms. These are the things they never leave home without. (OK. Some of them are the gift ideas they put on their own wish lists this year. I'm looking at you, girlfriends getaway!) Go ahead and forward this to the person who is buying for you this year. We won't tell.
Disclosure: TravelingMom uses affiliate links.
Gift Ideas for Women
As busy travelers and adventurers, we have a collection of our go-to travel products, gadgets and accessories. These Mother's Day gift ideas for women make our lists and we want the women in your life to have them, too.
Gifts for Women Under $20
This fun cocktail kit is perfect for her next flight. It has everything you need (minus the alcohol) to make your favorite drink on the plane. Choose your favorite–Moscow Mule, Margarita, Bloody Mary or even an Old Fashioned! Since no one knows when she might take that next flight, give her the bottle of booze, too. That way she can make the cocktail at home at the end of a long day of homeschooling, Zoom work calls and making dinner with the three ingredients left in the pantry.
Buy Now
Give the gift of dreaming about future travels with this planner/journal. Not only does it have places to write the plan for her next adventure, she can also use it as a journal during the trip so she won't forget a single detail about the experience. This has been one of our favorite ways to remember our travels.
Wine Delivered in Less Than 60 Minutes
Get her the gift she really, really needs right now! She can use the Drizly app or website to shop her local stores and have wine, beer or liquor delivered less than 60 minutes. It's the perfect socially distanced gift! We tried a bottle of Prosecco from Tussock Jumper and we loved it! Don't miss out on the variety of wines from Tussock Jumper.
Buy Now
We love how simple, sleek and functional this wallet is and we love that has an RFID Blocking bifold so you can keep your personal information protected.
We haven't been everywhere but it's on our list! This is a fun way for any frequent traveler to keep up with where they've been and where they want to go next!
No more overweight luggage fees! No more embarrassing moments spent unpacking your dirty underwear on the floor of the airport as you shift some weight from one bag to another to avoid those hefty fees! Use this luggage scale to weigh the bags in the privacy of your hotel room before you head to the airport. It's small, lightweight and, best of all, it's self-powered. Just shake it to power it up. There's no need to remember to check the battery. Our TravelingMom tests show that the Ellessi digital measurement is more accurate than other scales.
While getting lost on a road trip can be part of the fun, being on a rural road without a GPS signal isn't. Go Old School with this gift: a paper road atlas. Not only is it nostalgic fun, using a map instead of GPS gives her the chance to chart her own path.
This passport cover will go everywhere with her. Frequent travelers love the stories that their passports tell. That's why we think this is such a great gift idea!
Gifts for Women Under $50
This set of wine tumblers is perfect for her to use while traveling or at home and the metal straws help to eliminate the use of plastic straws. They are great for wine, cocktails, ice cream and so much more!
No matter where I go, I bring along a lightweight travel scarf. It can act as a blanket, roll up into a travel pillow, become a head covering or fashion accessory. This version even has a pocket at the back of the neck for inserting hand warmers to keep her warm on that frigid plane ride or on a long road trip. It's super soft and machine washable!
Traveling with your favorite jewelry pieces can be frustrating if you don't a way to organize it. This super cute jewelry organizer solves that problem! She will use this every time she travels and it's even a great way to keep your jewelry organized at home too!
Tile Mate is a key finder at home or anything finder away. It can even find and ring your phone on silent with a tap from the button on the Tile.
We love this Anker Powercore Elite. It's slim enough to slip into a jeans pants pocket but powerful enough to quick-charge 3 devices at once!
We love this one! It's the solution for packing cosmetics. The Lay-n-Go Cosmo Bag's brilliant design lets you see all your cosmetics and clean up with the pull of a drawstring. It rolls up for packing then flattens to a 20" diameter circle that makes it easy to see everything inside. To sweeten the deal, the collapsible pouch design is machine washable for those inevitable product spills and powder breaks. I've used the leopard print design for about a year — at home and on the road — and can attest that this bag makes traveling with your cosmetic collection a cinch!
These cups are great for both daily use and travel. They're durable and they come in so many shapes and colors. She's going to love having a collection of these Brümate products!
This beautiful compass pendant is a great way for anyone to show off their love of travel!
No matter where she goes you love her to the moon and back. This is a great gift that will remind her of that.
Every family vacation should include at least one spa treatment for mom. Sadly, there isn't always time or budget for that. So give the woman in your life a spa treatment when she gets home! We love this spa gift set that has everything she'll need.
Have you seen these inflatable travel foot rest pillows? Help her take a load off and to rest her feet and legs get rest while on a TRAIN, BUS or AIRPLANE!
Gifts for Women Under $100
She needs a good pair of sunglasses any time! We think these Tifosi Swank Polarized Sunglasses are perfect. We shop at REI for all of our outdoor travel gear and accessories!
Gifts for Women Under $200
This is NOT your typical digital photo frame. What makes this photo frame "special" is that you can send photos to an email address and then those photos will instantly appear on the frame. The Skylight Frame is a great gift for grandmothers who want to see updated photos of their grandchildren. What a beautiful way to stay connected with the ones we love and miss the most!
This is one of the coolest travel gifts that we've ever seen. This unique piece will be her new favorite home decor item! Not only does it look amazing but it is also a fun way for her to keep up with all of the places she's traveled to.
This stunning coin pearl travel set will be the ONLY jewelry set that she'll want to travel with. It can be paired with any outfit and it comes as a set that includes a necklace, earrings and a bracelet. Use code: TMVDAY to get 10% off this set!
Elevate the scarf wrap by choosing this cashmere version for double duty. It will keep you warm on the plane and becomes a go-to accessory after landing.
Cell phone cameras mean that I can take as many shots as I want to get the perfect picture. The drawback is that I might have to take 75 pictures to get the perfect one. Picture Keeper saves the day until I have time to delete the ones I don't want. Just plug it in and download an app on your phone.
Moment cell phone lenses upgrade the camera phone experience. The wide lens, macro and fish-eye lens give you the quality and crispness of a standard camera in your camera phone. Much like the traditional lenses you switch out, Moment lenses allow you to focus on the subject with detail. They're perfect for trips when you don't want to carry that big DSLR camera and lenses but still want to document the unforgettable experience.
All these planners and colored pens make us think we have it all together! These are great gifts to help her stay organized — at home and on the road. Erin Condren designs bright and colorful planners that have become so popular.

Gifts for Women for $200+
FitFlop shoes are "made for living in" and they're the shoes that she'll pack for every new adventure and wear all the time at home. The company offers a variety of boots, flats, sandals and sneakers. She shouldn't have to trade comfort for style. With FitFlop she can have both!
She is going to love all the ways she can use this health and fitness smartwatch! Not only is it like having a coach on your wrist but it has so many other useful functions. She can use it to pay for things without having to tote around your wallet. She can store music on this smartwatch or listen to Spotify and Pandora. It has a 5+ day battery life and a super sleek design. The Petal / Cooper Rose color is stunning!
She takes amazing adventures and wants to share those moments with all of you! What better way than to gift her a GoPro so she can record her travel experiences. With the GoPro app she'll be able to easily upload her videos and share them with the whole family.
If you know where she is headed on her next vacation you can gift her an experience while she is there. Viator is an excellent place to help you find tours and other activities at any destination you're visiting.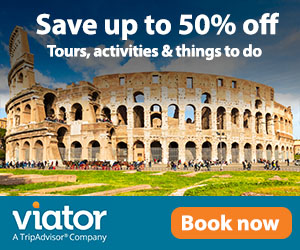 She needs a durable backpack that can get her through every adventure! This North Face one is great because it can hold a lot and was specifically created for women.
If you're looking for the ultimate gift idea, treat her to an adults-only Sandals Vacation. It's all-inclusive so she won't have to lift a finger and there won't be any end-of-vacation budget surprises. This resort has everything she needs for the perfect escape from all of her many responsibilities. We know she's worth it.